Real Music, Real Musicians, Real Instruments
Here are just a few of our talented musical partners.
Denny Leroux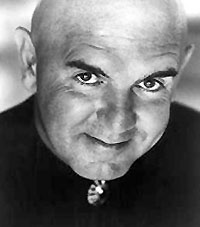 Storm of the Century Music president Denny Leroux's career experience has included sharing the stage with performers such as Aretha Franklin, Frank Sinatra, Wilson Pickett, Whitney Houston, Bill Murray and Bo Diddley, to name a few. His stints as a young performer with the New York society orchestras of Lester Lanin and Peter Duchin as well as club dates from Soho to Harlem and around the world. His move into studio production has generated a wide-ranging catalog of many types of music: show tunes, big band, holiday songs, society sounds, Dixieland, Latin, jazz, country, blues, rap, hip hop, classic rock and indie singer-songwriter tracks.

Judith Leroux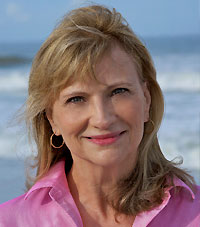 Judith Leroux, co-owner of Storm of the Century Music, Inc., is a songwriter (ASCAP) whose lyrics and melodies have been heard on CBS -TV, TBS, HBO Pictures, the SyFy Channel, the CW, Fox Broadcasting, Showtime, Starz Network, on Disney Records and in feature film.

Cortnie Frazier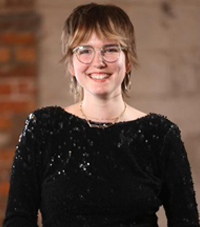 Cortnie has been passionate about music since she was a child, and began taking vocal lessons at just 9 years old. She has performed throughout her life at venues in North Florida as well as from Nashville to California.
Her talent caught the eye of the internationally acclaimed group Post Modern Jukebox when she won the 2019 #PMJSearch, their national vocalist talent contest held annually. She performed and produced two music videos with PMJ, and is featured on their album "Ok Crooner". She is also on the Storm Music Studio single "Higher Ground." All available on iTunes.
Link to video: https://youtu.be/aJKeNOk3DTI

Jeff Alford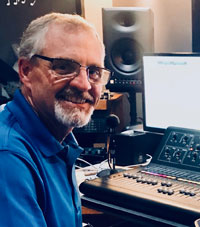 Jacksonville native Jeff Alford is widely known as one of the most skilled audio engineers in Florida. During the last 30 years he has recorded and produced over 250 album projects, designed and numerous installed P.A. and recording systems, including the design for the construction of Storm Music Studio. For the last 15 years he has balanced the position of audio director of New Life Christian Fellowship in Jacksonville (overseeing all broadcast and live sound systems) with extensive remote recording and engineering projects for sports, TV, and live concert projects around the country. He also serves as recording engineer for the Jacksonville Symphony. He owned and operated Mangum-Alford Recording Studio in Jacksonville from 1985-1995, producing numerous projects across all genres of music.

Michelle Amato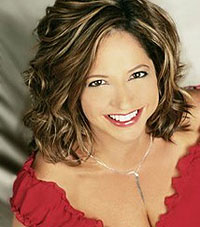 Michelle Amato is a dynamic vocalist whose abilities to convey the deep passion of a lyric as well as soar effortlessly keep her constantly in demand as both a performer and a studio artist. She has performed and recorded with artists such as Liza Minnelli, Al Green, Jon Secada, Donna Summer, Michael McDonald, Celia Cruz, Rita Marley and world renowned composer Yanni. Her solo work can be heard on his "Ethnicity" cd and "Yanni Live" DVD. Michelle recorded the title cut on Dirty Martini's debut CD, "Save Your Love For Me, and her own debut CD "I'm All Smiles."
She performs at music festivals throughout the country and has been a featured soloist with the Orlando Philharmonic, Memphis Symphony, South Florida Symphony, Baton Rouge Symphony, and Florida West Coast Symphony. She is currently the featured female vocalist in the Orlando production of the Cirque de Soleil. Learn more about her at http://michelleamato.com

Terry Campbell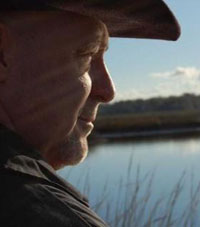 Singer and songwriter Terry Campbell, born into a musical family in the hills of north Alabama, was given a guitar at the age of seven by his father and has been playing, singing and writing songs ever since. His professional musical career began at the age of 14, playing electric bass and singing in the family band, honing his craft at festivals and small shows throughout the south. After graduation from the family music academy, he landed a position in the innovative bluegrass group, the Front Porch String Band, and toured with them throughout the country.
His extensive knowledge of bluegrass, country and roots music is reflected in his exceptional songwriting, singing and guitar playing skills. Through his production partnership with Storm of the Century Music, Terry's original songs and signature complex vocal harmonies have been heard on such TV shows as "Without a Trace," "Cold Case," "NCIS,", "Miracles," "King of the Hill," in Showtime's "Just a Dream" and the feature film "Virginia's Run" starring Gabriel Byrne.

Mack Evans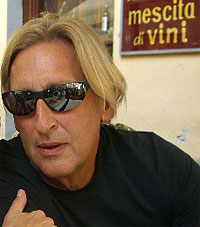 Singer/songwriter/blues scholar Dr. Mack Evans is a frequent Storm Music collaborator. A true storyteller, his deepest of the deep voice, dark and funny lyrics, and impressive Dobro playing can be heard on his 2007 debut album "Lowdown" and his second release "Pawn Shop Guitar" as well on many Americana and blues tracks on the Storm Music website. "My Big Mama" as well as many other of Mack's unique performances are featured on Pandora and XM Radio stations Both CD's are available on the Storm of the Century Music store site as well as for download on ITunes and CD Baby.com. Learn more about Mack at www.mackevans.com.

Jeff Ganz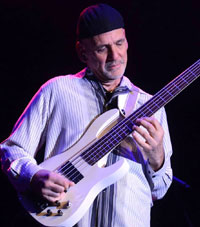 Jeff Ganz has appeared on Grammy-nominated recordings and in concert with many different types of musical artists, such as Johnny Winter, Rita Moreno, Gerry Mulligan, Laurie Anderson, Tito Puente, Eddie Money, Roy Buchanan, the Village People, John Lee Hooker, Ben Vereen. Chuck Berry, Eddie Fisher, and Cleo Laine, and The Hit Men. Jeff played in the pit orchestras of many hit Broadway shows, and has done lots of jingles for TV and radio. Jeff also composes original music for film, television, and other media. His compositions are heard weekly in Investigation Discovery's flagship show "On The Case With Paula Zahn". Jeff also enjoys serving as musical director, producer, arranger, recording engineer, consultant, and teacher. Visit Jeff's website at www.jeffganz.com.

Goliath Flores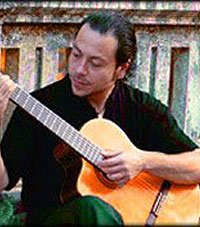 Musician, vocalist and composer Goliath Flores' talents cover a broad spectrum of instruments and world styles. Though well known for his classical guitar playing, he is also proficient on drums, piano, percussion, clarinet, and accordion as well as ethnic instruments such as duduk, oud, riq drum, daf drum, and nay flutes. Born and raised in Los Angeles, he worked as an assistant with various studio producers before moving to Texas to major in music and study with world renowned guitarist Christopher McGuire. He moved to Florida to further his music studies and teach guitar, piano and percussion.
In addition to a busy calendar of public and private performances and studio recording, Goliath has worked for several years with the non-profit group Body and Soul, which provides live music performances to hospital and hospice patients. Learn more about Goliath at www.goliathflores.com, where you can purchase his album of original music on which he plays every instrument.

Francisco "Chico" Lobos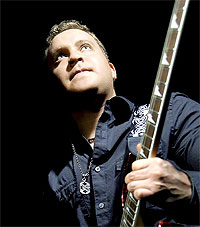 Guitarist and composer Francisco "Chico" Lobos was born in Guatemala and started learning music at the age of 6. It has been his heart and soul ever since. He is one of the area's top lead guitarists, whether performing passionate Spanish guitar, rapid-fire Flamenco leads , or fiery electric guitar.
Lobos has toured throughout Mexico with Alan Parson's Ensemble and several other Latin groups. As an ASCAP affiliated composer, he is also working on television and film soundtracks and other studio projects with Storm of the Century Music producer Denny Leroux.

Scott Staton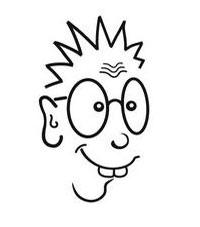 Stoopid Daddy Records founder and multi media artist Scott Staton has been involved in the New York music, art and animation scene since the 1970's. He performed and toured with Denny Leroux and the Peter Duchin Orchestra for 17 years and performed with artists such as Danny Kalb of the Blues Project, Charlie Musselwhite, Roomfull of Blues and T.S. Monk and opened for The Pointer Sisters, George Benson and Bo Diddley. His soundtrack compositions include music for the feature film, "The Compleat Beatles" and the Weston Woods short animated film "The Caterpillar and the Polliwog." He has designed sound for Sesame Street episodes and composed and played keyboards for the live action CBS TV show "Felix The Cat."
When not playing or composing music, he has designed cover art for numerous CD's and created the animated short film "The Dead Battery on the L.I.E" which appeared on the HBO and SHOWTIME networks. Learn more about Scott at www.myspace.com/stoopiddaddyrecords.

Laura Theodore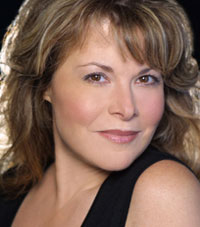 Laura Theodore is a compelling, vivid, and versatile artist who blows critics away with her incredible vocal range. New York Daily News columnist Liz Smith perhaps said it best: "Her fans seem to think she is Streisand, Joplin, Lee, and Midler combined." Laura has recorded five critically acclaimed jazz and blues CDs. Her debut disc, "Tonight's The Night," garnered a Musicians Magazine BUBS Award. "What Is This Thing Called Jazz?" and "Live at Vartan Jazz" followed. She has starred in countless theatrical productions and toured the U.S.with her critically acclaimed one woman show "Celebrating the Great Ladies of American Song."
She has headlined at top New York City clubs, including The Bottom Line, Town Hall, Village Gate, China Club, Studio 54, and the Rainbow Room. In addition to many national TV appearances, she has been featured at numerous jazz festivals and events such as Night of 100 Stars, Fire & Ice Ball, and The American Film Awards. She is the title cut vocalist on producer Jim Steinman's cult classic Original Sin, which has since been covered by artists such as Meatloaf and Taylor Dayne.

Jimmy Maxwell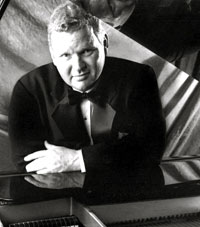 Jimmy Maxwell, pianist and New Orleans society bandleader extraordinaire, conducts the music of Mardi Gras. A former partner of New York bandleader Peter Duchin, Jimmy and his orchestra perform for debutante balls and charity galas across the U.S. and abroad. He also serves as director of the Louis Armstrong Society, has conducted for Harry Connick Sr. in "A Tribute To Frank Sinatra with The Nelson Riddle Orchestra" and performed for Presidents Reagan, Bush ('41) and Clinton as well as members of the British Royal Family.
Jimmy brings his extensive personal knowledge of New Orleans jazz, Dixieland and Mardi Gras party styles to the Storm Music tracks, from standards to reinterpretations of current tunes. Learn more about Jimmy at www.jimmymaxwell.com.

Kenny Levine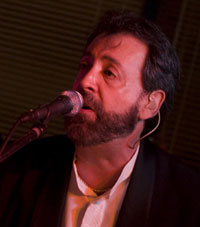 Kenny Levine is a multi-talented keyboardist, vocalist, conductor, arranger, and composer who has been performing for over 36 years. His education in classical music composition as well as his ability to play numerous instruments provide his clients with a unique perspective that allows him to create and arrange studio production and soundtrack music for them in all styles. His numerous writing and arranging credits can be heard on various movies, jingles and TV shows.
Kenny is currently based in Jacksonville, Florida, where in addition to his work as a skilled arranger/producer in his own recording studio, and to providing frequent contributions to Storm of the Century Music production tracks, he has also for the last twenty years been the band leader and arranger for the popular variety band "KTG." Learn more about Kenny Levine at (www.ktgentertainment.com).

Steve Margoshes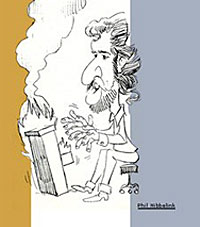 Steve Margoshes is a Composer, Orchestrator, Pianist and Conductor whose career has spanned 50 years. He composed the score for Fame-The Musical, the inspirational show about New York's High School of the Performing Arts. Fame has played worldwide for 30 years, and, making Theater history, opened in London's West End in 2019 for the eighth time!
Steve orchestrated many Broadway musicals including Big River (Drama Desk Award), The Who's Tommy (Drama Desk Award), Elton John's Aida, Smokey Joe's Café, and Soul Doctor (Drama Desk nomination). He contributed to many Jim Steinman recordings, including Meat Loaf's Bat Out of Hell, and orchestrated the stage musical Tanz der Vampire (Dance of the Vampires), playing over 20 years in Austria & Germany and directed by Roman Polanski; Steve was also commissioned by Andrew Lloyd Webber to develop an orchestral suite from Jesus Christ Superstar.
With Hair authors James Rado & Gerome Ragni he composed the musicals Sun and Jack Sound. Steve has composed for symphony, ballet, rock recordings, and songs in various styles in addition to his many-faceted shows. An extensive body of his "pops" pieces for orchestra was recorded by the Budapest Symphony on Hungaraton & Albany Records. Learn more about Steve Margoshes at stevemargoshes.com.
Video - "The World of Steve Margoshes" (8 minutes)

Kathy & Dennis Lang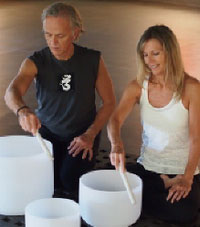 Kathy and Dennis Lang derive inspiration for their meditative music from their many years of yoga and meditation practice and as well as their extensive travels. They integrate the sound and vibrations of Spanish guitar, Tibetan crystal singing bowls, gong and native american flute into meditative melody and harmonies that sooth the soul and quite the mind.
The Langs feel sound and vibration are healing modalities. In addition to their weekly teaching schedule, they lead workshops and retreats in the US and Mexico. Learn more about the Langs at: www.yogawithdennisandkathy.com.

Henderson Olivares
Henderson Olivares is a multi-award winning music producer, arranger, sound engineer, multi-instrumentalist and music instructor, with an incredible record of experience as a performing musician for live performances as well as studio recording sessions. Holds a Bachelor of Music graduated from the UNICA in 2003, and Bachelor of Music Education in 2005.
Throughout his extensive career, he has participated in a wide range of domestic and international music projects with many Grammy Award Winning producers, artists and bands such as DJ Nasty (Lenny Mollings), Agustin Espina, Leonardo Medina (Leo Medd), Yasmil Marrufo, David Bisbal, Vicente Fernandez, Ilan Chester, Oscar D'Leon, Willy Chirinos, Aterciopelados, Los Rabanes, Los Pericos, Binomio de Oro, Proyecto Uno, Guaco, Desorden Publico, Invisible Amigos Invisibles, Caramelos de Cianuro, Mermelada Bunch, Vocal Song, Spyro Gyra, Nathan East, Don Omar, Sech, Wisin & Yandel, Ozuna, Gente de Zona, Danny Rivera, Miles Jaye, LPT, Yellow Jackets and Veit Renn (distinguished for producing well known artists and bands in the musical industry, as NSYNC, Backstreet Boys, Jennifer Hudson and Aaron Carter), among others. Many of these collaborations have won numerous awards in the US and abroad. He has also been involved in the production, recording, mixing and mastering of different short films and feature films.
Henderson is also the artistic image of several percussion companies, in particular the recognized Tycoon Percussion, Soultone cymbals as well as pro audio equipment such as MEE Audio, RTOM Moongel acoustic control for drumset, and has been exhibited at the NAMM show, which is the world's largest trade-only event for the music products, pro audio and event tech industry.
He is also the founder, musical director and drummer of Mandalla, one the most recognized bands in north Florida, which in less than two years of public live performances, was awarded the "Best Band of Jacksonville" in 2019, and being nominated for a second consecutive year in 2020.